Latest News
2013 lst Trial on Caragh Lake, Co Kerry
(March 30, 2013)
---
Eight women fished the lst trial of 2013 on Caragh Lake, near Glenbeigh, Co Kerry on Saturday 30th March. It was a cold bright Easter Saturday with a biting easterly wind.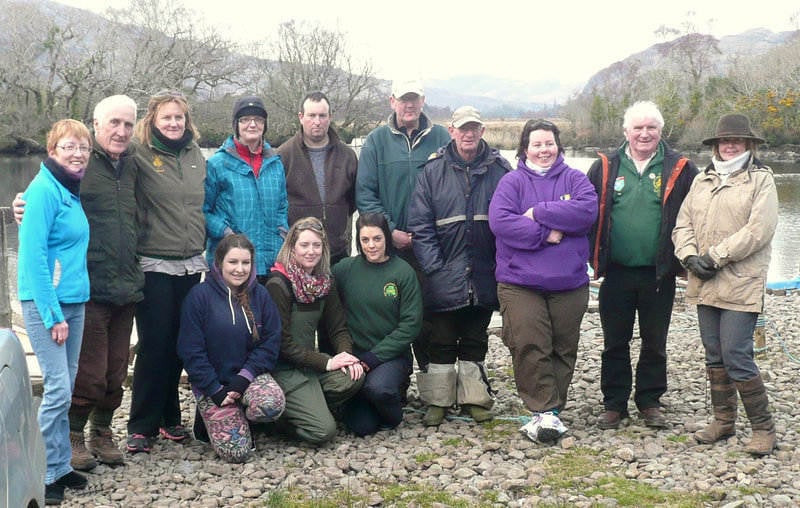 Many participants had travelled very long distances to fish on the lake – our Home International venue for this June, including our newest member Cher McCrave from Dublin.
All women caught some beautiful wild Caragh brownies - all of which were returned safely to the lake. We all had a very enjoyable day out on the lake.
Thank you very much to Mike O'Shea and Caragh Lake Fishery for hosting us and to Corey Flaherty, Steve Campbell, Billy O'Dea and Liam Buckley for boating us and ensuring our day was 100% enjoyment with nothing to do but sit back, relax and fish!
Top Angler was Julie Gerry with 9 fish for 214 cms
2nd was Jenny Casey with 5 fish for 114 cms
Equal 3rd were Cher McCrave and Mary Murphy who had 4 fish each for 102cms
Top Boatman was Liam Buckley who was kept busy netting 13 fish to his boat, and many more which didn't measure.
Roll on June 2013 when we host England, Scotland and Wales on this beautiful lake.
All photos from the day can be viewed here
The full results and the 2013 Trial League so far can be viewed here