About ILFA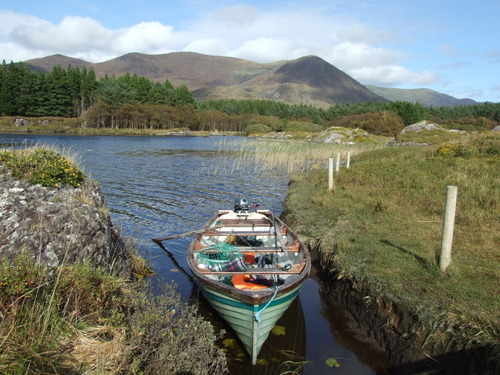 The Irish Ladies Flyfishing Association organise fishing and social events throughout the year all over the country. Each year the Association helps to fund a team to compete in the Ladies International, against teams from England, Scotland and Wales. A series of four trials are used to select the team to represent Ireland at the Ladies International Flyfishing Championship the following year.
We also aim to hold a series of 'open days' for the complete beginner and 'training days' for those wishing to improve their skills. Contact us for further information.
The Irish Ladies Flyfishing Association is a 'hands on' association, run by members for members, and we strive to encourage ladies to participate and enjoy the sport of fly fishing. Our members are encouraged to organise and take part in competitions and social events throughout the year.
Our International team took part in the 4-country international in Scotland in May 2022 and credited themselves well with a 3rd place finish in extremely tough fishing conditions. Star of the day was Ann Kerrin, who was Irish Top Rod and won Overall Top Rod in the competition, winning the Brown Bowl trophy. Well Done Ann, our heartiest congratulations!
Congratulations to our member, Dorrie Gibbons, who organised and ran a most successful competition 'Cast a Line for Autism and Guide Dogs', held on both Lough Corrib and Lough Mask on Saturday 23rd July 2022'. 71 Anglers took part, the weather held good and a great time was had by all, with a splendid selection of prizes sponsored and donated by local businesses, anglers and well wishers, and over €5,000 raised for the two charities, Autism and Guide Dogs for the Blind. Congratulations to John Deasy who won the competition for the heaviest bag with 3 fish, and also for winning the prize for the heaviest fish. Congratulations to Mary Muller for the Top Lady trophy with 1 fish of 1.75 lbs. Well done Dorrie on such brilliant organisation and for supporting such worthy causes.
Our next event will be the4th trial of 2022, on Holy Lake, Co Cavan on Saturday 12th November 2022.