Latest News
Scarva Game Fair May 2018
(May 27, 2018)
---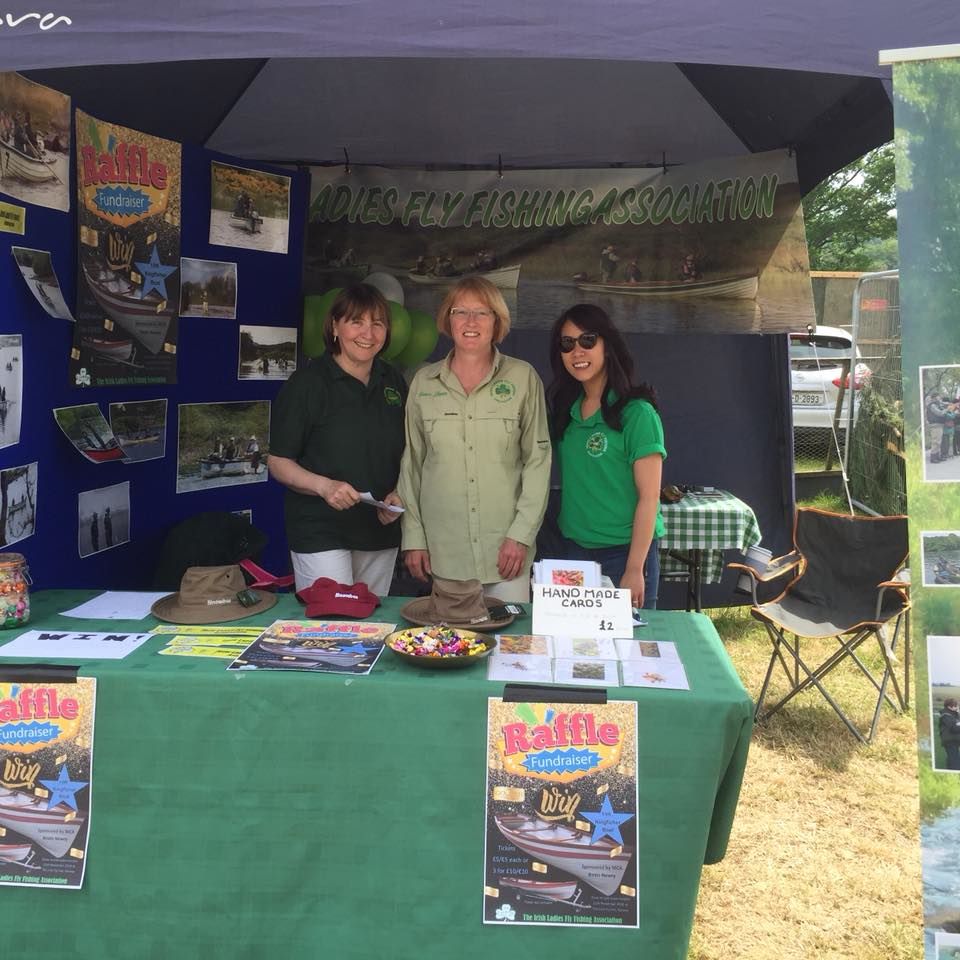 Thank you so much to everyone who visited our stand this weekend at Scarva Game Fair. Lovely to meet so many supportive visitors and anglers. And thank you to those who bought raffle tickets to help support this years Irish womens team going to Wales next month to fish against England and Wales and Scotland.
Congratulations to Chloe who guessed the right number of sweets in the jar! Sweets safely delivered to Chloe on our way home.
The draw for the 19ft McA boat from our raffle will be held in November at the Galway Fly Fair.
If you would like to buy tickets to win the boat please contact us through our facebook page and we do paypal!
Thank you.