The Committee
ILFA Officers & Committee Members

2016/2017

Chair:
Julie Gerry (Maynooth, Co Dublin)
My husband Kevin taught me to fish as a hobby, but when we moved to Ireland in 1998, it became a serious past time. I joined the Irish Ladies in 2000 and fished my first International in 2001. In 2004 I became the first woman ever to win the World Cup competition on Lough Mask, I have competed for Ireland at the European's and have been on the International Bank team twice and have qualified for this years team. I have captained the Irish Ladies 6 times in total. I'm delighted to be on the team for Scotland and look forward to meeting up with everyone again.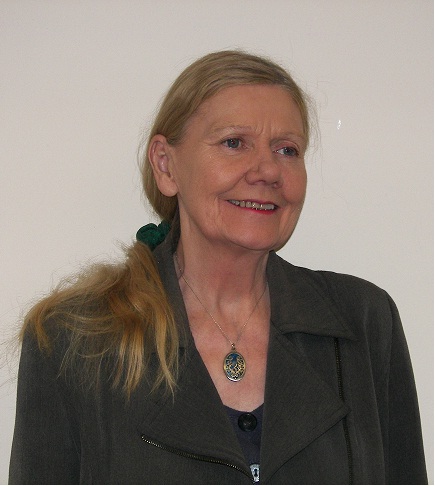 Honorary Secretary:
Pauline McClenaghan (Co Londonderry)
I began fishing with my father Michael, when he was in his 70s. He had been diagnosed with epilepsy and was told he could no longer drive. 'How am I going to get to the river?' he said. I offered to take him and I have been salmon fishing ever since. 2013 was my first year lough fishing for trout and it's been a real challenge. The ILFA is a wonderful organisation of women anglers and I am very proud to be able to contribute to its work.

Treasurer:
Jenny Casey (Clane, Co Kildare)
I started fishing when I was very young; my earliest memory was standing in my wellies in a puddle with a lump of sally and baling rope pretending I was fishing the World Cup. I was lucky as the Liffey ran through the bottom of our farm. My dad was always away fishing with my uncles and his friends and I was jealous, because my cousins got to go as well because they were lads and I was having none of it. So for my 8th birthday I demanded a Fly rod and I still have it. Gave up fishing for many years and decided to go back fishing in the last year and to my surprise I could still cast and catch a few fish.My favourite flies are Claret Bumble, Buzzer, Sooty Olive, Montana Nymph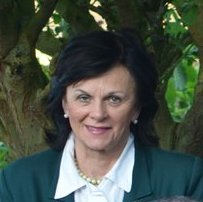 Public Relations Officer:
Julie McGeever
Details to follow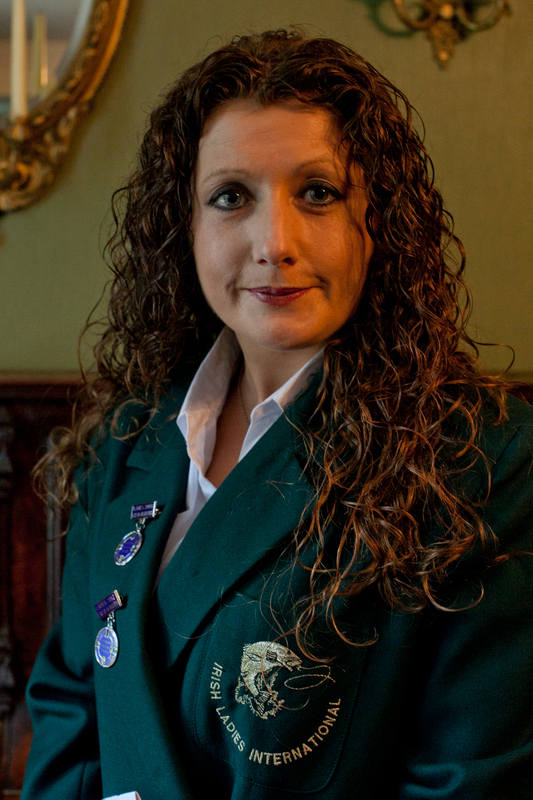 Committee Member:
Linda Straghan (Keady, Co Armagh)
Linda is from Derryhennett, Co. Armagh, and will be representing Ireland for the 6th time in this year's Ladies International. She has been fishing for over twenty five years and will be cheered on by her fiancé Brian Kerr, who has also fished for Ireland at International level and their 5 year old son Sonny. Linda was the 2013 Brown Bowl winner and is very proud of the Gold medal the ladies team won.

Committee Member:
Susan Brown (Lisburn, Co Down)
I became interested in fishing at a very young age when I went mackerel fishing one summer at the end of Bangor pier with a group of teenage friends and became hooked! I then tried coarse fishing and also trout fishing. My favourite fly-fishing venue is The Straid Fishery in Ballyclare because it was the first place I cast a fly. My greatest catch ever was meeting my partner Derek while fishing 15 years ago. I am Secretary of Lisburn Anglers and am so lucky to have a lake to fish about 200 yards from my house. 2016 in Scotland will be my 9th cap with the Irish Team.
Committee Members: details to follow
Maddy Kelly (Belfast, Co Down)
Ruth Arrell
Cheryl James
Liz Dermott